Topic: 19th Amendment Celebration-Bring your own Cheese and Crackers!
Time: Aug 30, 2020 01:30 PM Pacific Time (US and Canada)
Some of us are reading "We Demand the Right to Vote" by Meneese Wall and we'll report on the Suffragist Heros that she describes!
To buy the book go to: https://meneesewall.square.site/home or contact the author at meneese@meneesewall.com
---
Free program:
AAUW Sponsors Public Zoom Poetry Reading:
Listen – Make a Difference
2 p.m., Sunday, July 19, 2020
The Benicia-Vallejo branch of the American Association of University Women (AAUW) will host a free, public Zoom program Listen to Make a Difference. Participants may sign in starting at 1:30 pm; the program starts at 2 p.m. Sunday, July 19, 2020.
This AAUW program will feature two Benicia poets and members of the branch, Johanna Ely and Mary Eichbauer. Both poets have new books for 2020 and will be sharing from them. Ely's book, Postcards From a Dream is published by Blue Light Press 2020. Eichbauer's first book of poetry, After the Opera, will be published by Random Lane Press in August 2020. Both books additionally can be purchased from Bookshop Benicia.
Click here for more information
---
There are many ways to honor or memorialize someone special or recognize an important event by investing in women and girls through AAUW.
Celebrate Your Milestone: Establish an Honorary or Memorial Fund
Sponsorship is a powerful way to show your support for AAUW national initiatives and see the results at the local level- Sponsor one of the AAUW programs in your community.
---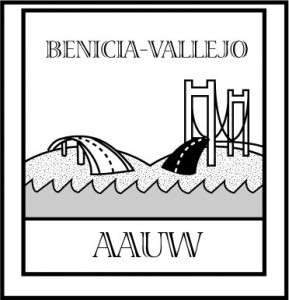 AAUW is a national organization that advances equity for women and girls through advocacy, education and research. Membership provides an opportunity for personal and professional growth, community leadership and friendship. We invite women and men who hold an associate or equivalent or higher degree from an accredited college or university to join us in our efforts to promote equity and education for women and girls.  Students enrolled as undergraduates in a two- or four-year regionally accredited educational institution can enjoy opportunities for activism, leadership training or internships by joining as affiliates.
Regular meetings and events feature speakers discussing current issues and other topics of special interest to the group.  Members have the opportunity to join various interest groups or to form new groups.
One of the main projects of the branch is to raise funds to send 7th grade girls to Tech Trek, a week of science and math experiences at a Bay Area college.  Other projects have included workshops on financial literacy for women and co-sponsoring election forums.
Learn More About AAUW